For many people, it is through celebrity DUI cases that those people learn just how severe a DUI conviction can be. Not only in terms of the legal mess that a DUI conviction will bring about, but also in terms of how a person's reputation can be tarnished. In California, as well as other states, a DUI arrest is serious business whether the accused is a celebrity or not.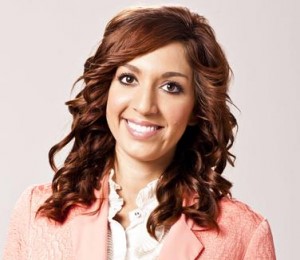 Farrah Abraham, star of Farrah Abraham: Back Door Teen Mom, recently checked herself into an rehab center for alcohol addiction. While she checked into the rehab center voluntarily, it was a part of her DUI sentencing which included that she undergo an alcohol education course which she has since passed. She is expected to receive counseling at the center for at least ten days at an estimated cost of $12,000.
In an interview with Radar Online, she said: "At this time in my life, I need to stay focused on the positive to get through all of the negative that a DUI has caused in my life. I'm 22 and I want to make better choices and ensure I can recognize when I am putting myself in a bad situation next time."
Ms. Abraham began her rehab on July 1 and will receive her counseling at The Lukens Institute in Palm Beach Gardens, Florida.
All of this came about because of an incident that took place last March. At that time, she was pulled over and arrested in her hometown of Omaha, Nebraska for nearly hitting a police vehicle while she was making a turn. When given a breathalyzer test, she recorded a .147. This is nearly double the legal limit for the state of Nebraska.
Ms. Abraham was also placed on six months probation and received a fine. She was also ordered to install an ignition interlock device in her car, used to monitor her blood alcohol level before allowing her to start the vehicle.
As you can see, a DUI arrest can lead to a variety of problems whether the driver is in California or elsewhere. And if the driver is looking at a second or third DUI, he or she can be facing some very serious penalties including jail time.
While celebrity DUI cases often make the news, average, hardworking people who are arrested for DUI find themselves with the same types of legal problems. These individuals are entitled to a strong legal defense against the charges that have been brought against them.
If you have been arrested and charged with DUI in California, consider talking with an experienced DUI attorney who can explain the charges to you as well as offer legal guidance as to your options. Having an experienced DUI attorney working on your behalf is the best way to protect your rights under the law. Simply being arrested for DUI in California does not mean you are already convicted of the offense. You have a right to legal representation which may help to lessen the charges or have them thrown out of court completely.