The area of expungement is a very complex one, especially due to the laws relating to it. However, a Beverly Hills DUI lawyer can work with you throughout the process and represent you to the best of their ability. In most cases, seeking to have your record expunged will involve a legal hearing somewhere within the system, and this is the point where it's most critical to have DUI Defense Attorneys Beverly Hills trusts working on your side. Something as simple as failing to file the correct paperwork can halt the process in its tracks and stop you from having your record purged of unfortunate notes.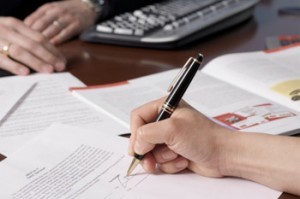 The good part for you is that DUI Defense Lawyers Beverly Hills are quite experienced with the expungement process, and while complex, very little action is required on the part of the client outside of showing up for a personal appearance at the hearing. If it's possible, the DUI attorney Beverly Hills can help you achieve it.
If you've decided to seek the expungement of your DUI records, you should contact one of the DUI attorneys Beverly Hills as soon as you can. If successful, you will be able to change your answers on job applications or enrollment forms and start getting on with the rest of your life.
Please keep in mind that the law does not permit all records to be expunged, and that depending on the specific charges in your history, it may or may not be possible to actually strike them out.